Navigation Bar

Click the tower to hear a statement by the Founder Justin Eric Sutton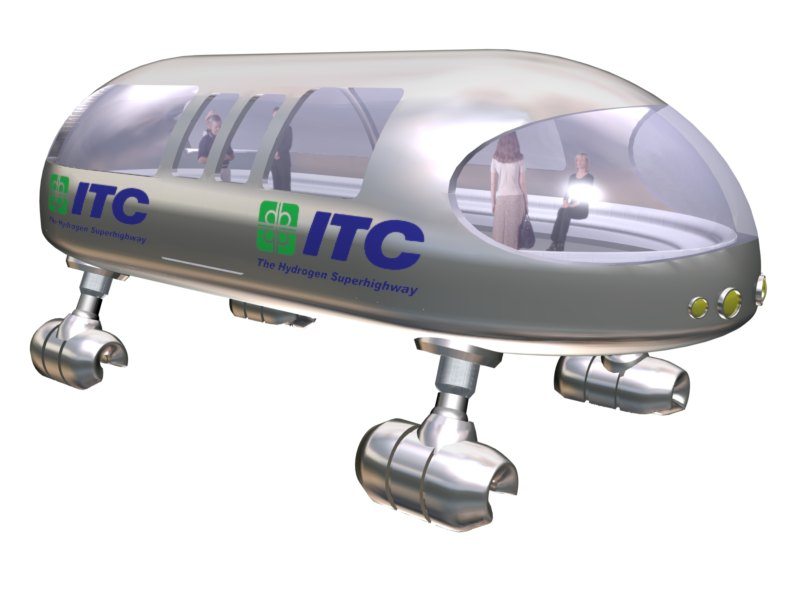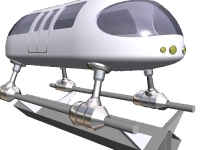 Primary Mass Transit Configuration
The primary elements of the original Interstate Traveler design presented here is ideal in its simplicity, stability, durability, and minimalist design providing optimal environmental durability.
The basic articulated suspension system can be used to support virtually any kind or vehicle. From simple utilitarian public transit Transports to elaborate even ornately trimmed banquet styled accommodations will be just a few of the uses for the average day. Perhaps the most important will be the integration of full medical imaging, blood chemistry and surgery into one Transport that can ride the rails to anyplace on the network.
Key Benefits
Very Large Passenger Space
Public and Private cars share the same rail system
Inviting, spacious and comfortable passenger cabin
Easily accommodate carts, wheel chairs
Automated Commercial Delivery Cars for Postal Service
Automated TCP/IP traffic control system using ports, and sub-networks
16' x 40' Car provides 640 square feet passenger area standard size
640 ft2 passenger car provides 640 cubic feet for battery storage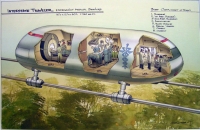 ---
Quick Links!

Watch a 4 Minute Video!!!

22 Points of Interest

A Brief Summary

64 Frequently Asked Questions Answered

A Summary of our progress

Meet our Team of extraordinary professionals